This post is also available in: Russian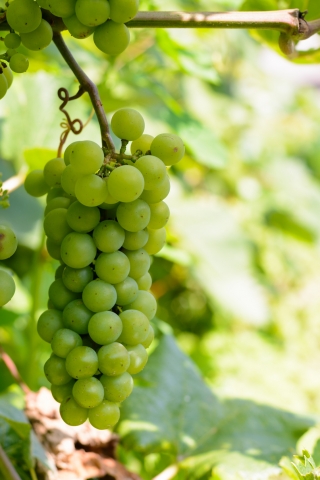 Abide in Me, and I in you. As the branch cannot bear fruit of itself, unless it abides in the vine, neither can you, unless you abide in Me. I am the vine, you are the branches. He who abides in Me, and I in him, bears much fruit; for without Me you can do nothing. (John 15: 4-5)
Jesus compares Himself to a vine, and His followers to branches. With this example, Jesus made it very clear that we are incapable of producing any spiritual fruit, unless we remain in Him. Furthermore, a branch that is severed from the vine, after some time, will wither and die.
Let us now suppose, that a branch remained on the vine for many years; the branch would turn green and blossom, received nourishment from the vine and produced much fruit, but then this branch says to itself,
"I have been attached to the vine for many years. After years of nourishment and growth, I think I absorbed enough nutrients to sustain myself. So I will cut myself a break this one time, maybe just for a month. After all, what's a month?"
I'm sure, with this kind of reasoning, the branch might not have realized that, after just a few short days of separating itself from the vine, it would have completely withered away. All those long years of nourishment would not have saved the branch from the scorching heat.
Continuously drawing our nurture from Jesus – is not a matter of spirituality, it is a matter of survival. Without that constant nourishment, we don't just become less spiritual, but die.
This is precisely why so many Christians are falling away. So many great men and women that God has used mightily, ended up shipwrecking their faith! Going a few days without spending time with God could very well be the reason of our spiritual downfall. It doesn't take much worldly vanity for us to lose spiritual sobriety.
A branch torn from the vine remains a branch nonetheless. Apparently, the branch consoled itself with the thought that even though it was dry, it didn't cease to be a branch. Sure, it's a branch, but that's not going to save it from the fire. Christ said that such branches are gathered up and thrown into the fire to be burned up.
Today, many Christians are like this branch. The vanity, cares of the day, and worldly entertainment has so fascinated and enthralled them, that they have neither time nor the desire to seek the Lord. They no longer aspire to enter into God's presence. Jesus is not their source of life any more. They've lost the heart of prayer, and the spirit that cries out to God and bows before Him.
Pavel Gurzhiy