This post is also available in: Russian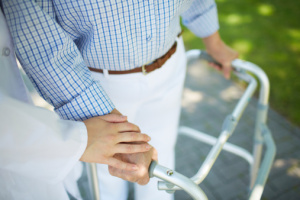 In that day the Lord will defend the inhabitants of Jerusalem; the one who is feeble among them in that day shall be like David, and the house of David shall be like God, like the Angel of the Lord before them. (Zechariah 12:8)
I believe that God wants to visit His church in our generation with an unprecedented outpouring of the power of the Holy Spirit. He wants to graft in the branches that were cut off.
The Lord wants to revive the dead branches, to bring them back into close fellowship with Him. He will raise the fallen, give help to the feeble and fill weary hearts with the power of His grace.
The Lord wants the weakest among His people to be as mighty as David. Jesus established a church in which even the least are to walk in the same power and anointing that was upon King David. They will love the Lord and seek His presence. They will thirst after God like King David thirsted, as in a parched land.
The weakest and most feeble child of God, who is grafted into the Vine, will know the Lord and commune with Him as David did. They will hear His voice and see His glory. They shall abide in living fellowship with God. They will receive revelations from the Lord, just like David did. They will all have faith like David's.
Now, if the Lord said this about the weakest in His kingdom, how much greater are His promises to us! May the Holy Spirit open our eyes that we may see what spiritual riches belong to those who are in Christ Jesus!
Pavel Gurzhiy